Well.ca is Your Gateway to Health
admin
Since their operation began in 2008, Guelph, Ontario based Well.ca has quickly been establishing itself as a
reputable e-commerce retailer in natural household and personal health products. Their substantial supply of
products crosses a huge range of lifestyle categories. Here, we list the brand favourites that drive business,
showing that Well.ca can be an important part of your health regimen no matter where you are located.
Vitamins & Supplements
Naturopath favourites like Canadian-based Genestra Brand from Seroyal tops our list of favourite
professional supplements. Well.ca's collection spans everything from vitamins to probiotics, to fish oils and digestive enzymes and everything in between.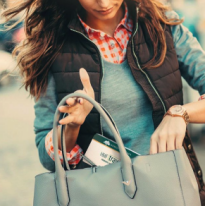 Beauty & Skincare
It's always wonderful to splurge on beauty products but it feels even better knowing you're buying clean, healthy luxury in the process. Their page includes a special link to the newest beauty products on the Well.ca marketplace, including an amazing selection of items from Quebec-based beauty brand BKIND.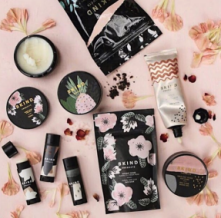 Diet & Fitness
Well.ca's Diet and Fitness offerings include supplied to help with everything from sports injuries, fitness equipment, hydration, endurance and nutrition enhancement products. A top brand for nutritional supplements, Organika Health is ISO, Health Canada and organic certified to bring you top quality health support.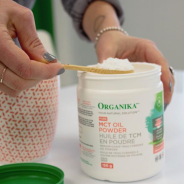 Baby & Kids
It's hard to imagine kids getting any cuter, but the selection of baby and child items at Well.ca
has us saying "awwww!!!" even more! Especially coveted, the line of adorable items from Vancouver-based Loulou Lollipop is sure to have all the little ones in your life glow even brighter.
Home & Lifestyle
With everything from kitchen, bathroom, laundry and bedroom items, the Well.ca list of household
supplies has you covered! Nellie's brand of non-toxic, hypoallergenic and eco-friendly laundry and cleaning products are a major Canadian fan favourite.
Personal Care
Beyond cosmetics, this selection of items includes everything from haircare to deodorant, shaving, oral health and men's supplies. Their available products also cover feminine, sexual health and even bladder and incontinence items, shipped to you discretely without a need to go leave your house! Our personal fave is the wide range of cream deodorants, in scents ranging from "Napoleon Dynamite" to "Like A Boss" from Calgary-based Routine.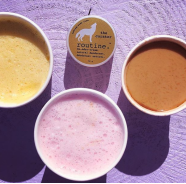 Green & Natural
Covering a huge-breath of categories, Green & Natural highlights the most eco-friendly and/or plant based items carried by Well.ca. The latest product type to transform homes is beeswax natural food wrap from Canadian outfit Abeego, whose mantra lives #keepfoodalive.
Food & Snacks
If you're a baker, a snacker, a cook or tea drinker, this collection lists a range of pantry items under a ton of food categories. As a rule, many mornings start with a hot cup of coffee from Invermere, BC based Kicking Horse Coffee, roasted fresh in the Rocky Mountains.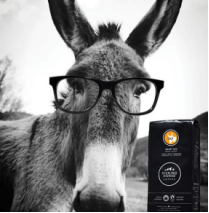 Health & Medicine
Last but not least, Well.ca actually focuses on you putting your health FIRST. They offer an immense supply of health items, covering everything from smoking cessation and diabetes care, to ailment medicines (including cold, flu, sinus and pain relief), and even specialty items like foot care, physical support items, light therapy and anti-snoring products, to name only a few. A substantial contingent of the Canadian population swears by ColdFX, a preventative immune booster to help you get through the worst that the cold & flu season has to offer.
Perhaps the coolest, most understated features of the Well.ca website is their list of brands.
Their handy filter feature not only lets you sort to specifically buy Canadian brands if you choose, but it also
sorts to consider these other important categories:
Gluten Free Brands
Kosher Brands
Tree Nut Free Product Brands
Non-GMO Brands
Sugar Free Brands
Vegan Brands
Dairy Free Brands
Or, Tree Nut Free Facility Brands
Or, Peanut Free Facility Brands
Peanut Free Product Brands
Organic Brands
Energy Efficient eaBrands
Fair Trade Brands
Natural brands
duinkerkenfoodsgf
Duinkerken is one such Canadian brand that takes food allergies very seriously. They not only specialize in wheat-free, peanut-free and nut-free foods, but their products are all natural and GMO-free!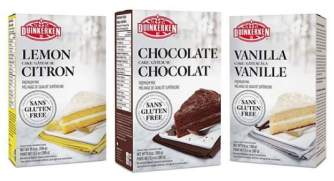 SO, what do all these brands have in common? Not only are they Canadian-based designers but they are
also highly desirable for international buyers. While some brands don't ship outside Canada, others might provide shipping to the US or abroad but at extremely high rates. Simply put, ShipByMail is the fastest, easiest and most affordable way to get your coveted brands to you ASAP. How do we do it?
Become a ShipByMail member and you'll be sent your very own ShipByMail Canadian address.
Shop online at any retailer, such as those listed above.
At checkout, include your ShipByMail virtual mailing address.
4.Once your order is received by ShipByMail, as package forwarders we'll send you a notification,
assist you with customs documentation and expedite the items from your address Canada to wherever you are on the Globe.
Whether it's clothing, tech, makeup, household accessories or everything in between, ShipByMail can
forward package it your way. We've been the package forward provide for many retailers, giving our Members substantial savings on items that would have otherwise cost much more if purchased locally.
---