Terrific Swimwear Textiles
admin
Canada is a country of texture and landscapes. As the second largest nation on the planet, we have terrain like no other, from the boreal forests and arctic to our dual shores and wide prairie expanse in between. With such gorgeous geographic texture, it is unsurprising that so many Canadian designers are making gorgeous use of pattern and adorned textiles in their collections. What may be surprising are the numbers of Canadian swimwear brands that are delighting fans across the globe with their use of colour and shape.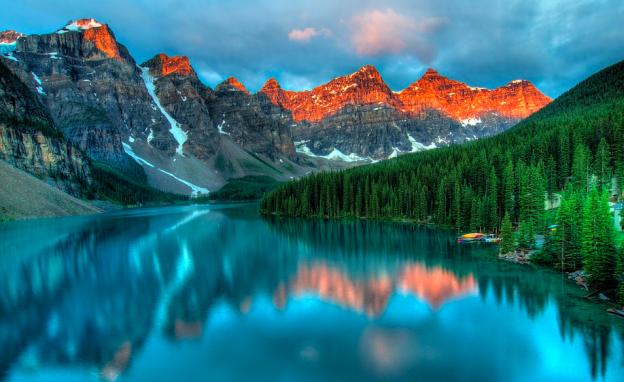 Canada is home to an amazing wealth of hot and emerging niche brands, including these burgeoning swimwear labels. We list the Top 6 emerging designers making bright and beautiful swimwear to delight water fans everywhere.
Andrea Iyamah
Based in Ontario, this Nigerian brand is a force to be reckoned with, embracing colour and culture like no other. Dumebi Iyamah's collections have been featured in Elle, Cosmopolitan, People, Ebony, Flare and more. She describes her evocative designs as "ethnicity with a modern twist," creating texture and form like no other in the swimwear world. If you want to turn heads poolside, these are definitely the swimsuits for you.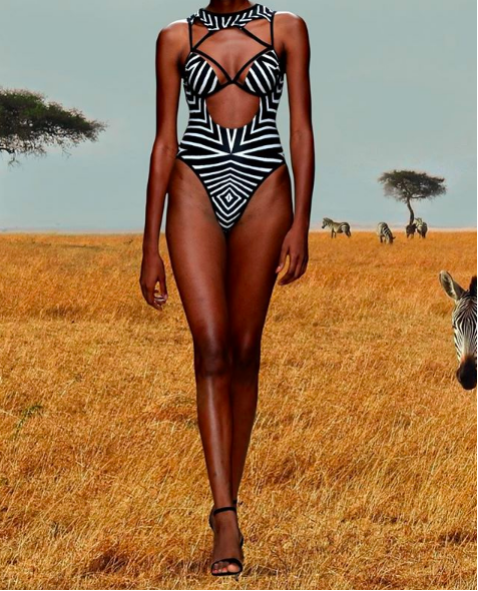 Thief & Bandit
With a twist on vintage sophistication, this Halifax-based apparel and jewelry brand focuses specifically on hand printed and hand-made goods. The designers focus on a wide range of unique nature inspired prints, made in-house using silk screen on jersey fabric. In addition to their swimwear line, they boast a wide range of items for kids, plus clothing and intimates for women.
Imagine Perry
If you love adorable sophistication, plus the opportunity to be all matchy-matchy with the kids, look no further than Imagine Perry. Their stock collection of patterns are complimented with a wide range of prints and textiles, meaning you could get several different styles of suit in the same fabric, or the same style in many different textiles.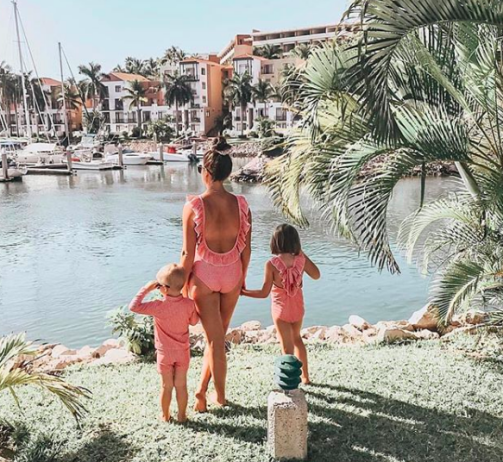 Bathing Belle Swimwear
Do you like fun and funky prints? Ever thought you would want a swimsuit with chicken and waffles on the pattern? If the answer is yes, this Danica Salajko designed swimwear line is totally up your alley. From cupcakes and pretzels to animal print, florals, emojis and beyond, Bathing Belle screams fun. Their collection includes super cute styles and patterns for men, women and kids, plus a bold plus-sized line that celebrates big and beautiful bodies.
J U N E S W I M W E A R
Few brands say chill beach vibes as well as June. This Montreal-based brand focuses specifically on swimwear and accessories, with textiles in relaxed, tropical styles, beachy stripes and sun-kissed hues. The June style is inspired heavily by collaborations with influential women in fashion, design and watersports; people who live and breathe beach lifestyle.
Mimi & August
Another celebrated designer based from Montreal, Mimi & August is known for their sweet patterns and cute cuts in mix and match styles. Their ethos embraces affordability and body diversity. With a collection that spans swimwear, clothing and personal essentials, Mimi& August focus on quality, ethical production, sustainable business practices and craft.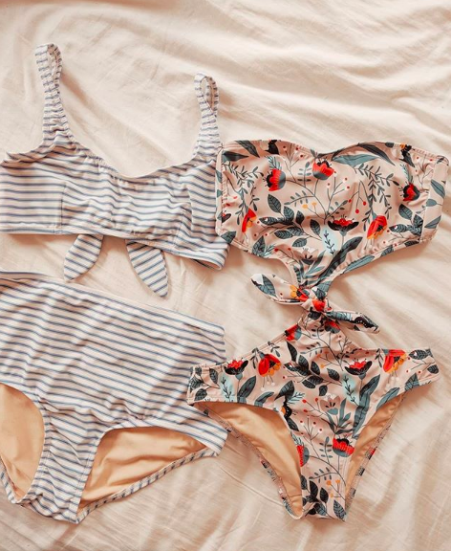 Honourable Mentions
There are so many incredibly Canadian swimwear designers that embrace print and form so exquisitely. Honourable mentions go out to the Shan swimwear line for both men and women, Minnow Bathers from Toronto and Everyday Sunday, another incredible Montreal-based line. These incredible designers show that Canada is truly on the cutting edge of beach fashion.
SO, what do all these brands have in common? Not only are they Canadian-based designers but they are
also highly desirable for international buyers. While some brands don't ship outside Canada, others might provide shipping to the US or abroad but at extremely high rates. Simply put, ShipByMail is the fastest, easiest and most affordable way to get your coveted brands to you ASAP. How do we do it?
Become a ShipByMail member and you'll
be sent your very own ShipByMail Canadian address.
Shop online at any retailer, such as those listed above.
At checkout, include your ShipByMail virtual mailing address.
4.Once your order is received by ShipByMail, as package forwarders we'll send you a notification,
assist you with customs documentation and expedite the items from your address Canada to wherever
you are on the Globe.
Whether it's clothing, tech, makeup, household accessories or everything in between, ShipByMail can forward package it your way. We've been the package forward provide for many retailers, giving our Members substantial savings on items that would have otherwise cost much more if purchased locally.
---