Dimensional Weight and how it can work for you!
admin
Shipping fees can seem like a mystery for many online shoppers. We're often so focused on buying items and getting them delivered quickly, but don't have the time to work out how the shipping costs break down or find ways of making them more affordable.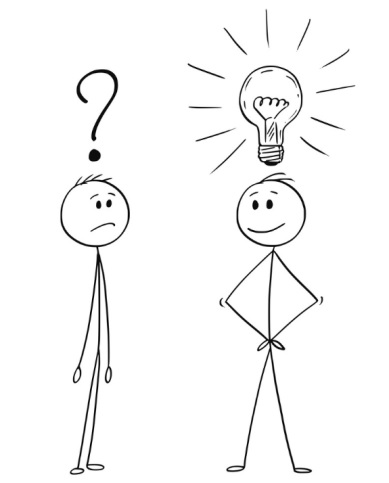 And yet, we've all been there at some point, caught off guard when the shipping fees on one item are double (or even half) that of a previous order. With your Canadian mailing or domestic orders, does it ever seem like there is no rhyme or reason how certain fees are charged and why? Here, we explain one of the primary factors in shipping fees, to take out the guess work and help you make informed decisions about your purchasing.
Two of the biggest factors involved in shipping are:
1) package origin vs. destination, and
2) DIM
Wait… what does DIM mean???
Short for Dimensional Weight, DIM is also referred to as volumetric weight. Basically, it is a theoretical way to account for the density of a package when charging for shipping. DIM is calculated by dividing an industry standard DIM factor from the cubic size of a package.
Consider this example of a paperweight versus a suitcase:
PAPERWEIGHT
SUITCASE
Actual Weight

249g

3.7kg
Package Size (metric)
10 x 1 x 9cm
76 x 48 x 32 cm
DIM Weight
18g

23.35kg

Charge Basis?
This item will be charged by its
ACTUAL WEIGHT:

249g

This item will be charged by its
DIM WEIGHT:

23.35kg
A paperweight is relatively heavy for its size. If packaged properly, the item can make efficient use of volumetric space. Luggage, on the other hand, is often large, rigid and relatively lightweight for its size. A box containing a full-sized suitcase is primarily filled with air, yet it takes up a comparatively large amount of space in an aircraft or shipping container. The DIM industry standard is used to correct these inconsistencies, allowing shipping companies to either charge for the actual weight of the item, or correct for the inefficiencies in the package. Without volumetric weight, the shipping business model is untenable. Therefore, DIM weight encourages savings for efficient use of package volume compared to package weight.
So, how do you avoid being charged for the inefficiencies of your goods when shipping a forward package? The best ways are to use efficient, accurately sized packaging and/or to compress the contents where possible. This is specifically where ShipByMail.com can save you money on shipping. Besides having competitive rates on shipping, our convenient Consolidation Service means your items can be packed as efficiently as possible, sent in a single package forward shipment from your address in Canada instead of incurring multiple charges if sent one-by-one.
So, keep DIM weight in mind when you stock up on your favorite tech, books, clothing, sporting goods, footwear, household accessories, toys, cosmetics and more! ShipByMail is the easiest way to send goods your way from your virtual mail address in Canada at the best possible prices. Canadian retailers offer excellent pricing on goods, giving you great deals from both Canadian and international brands like Roots, Amazon.ca, Canada Goose, Toys R Us, the Gap, eBay, Best Buy, Walmart.ca, the Hudson's Bay Company, and many, many more stores. By consolidating all your purchases into a single, efficiently packed shipment, you save volumes. Cheers to efficiency!
Your Savings Advantage
Many popular brands don't provide international mailing services. Regardless of their origin, ShipByMail gets your purchases to you swiftly and safely from your virtual mailing address Canada to wherever you may be on the planet. We've been a package forwarder for many retailers, giving our Members substantial savings on items that would have otherwise have been much more expensive if sent to you directly. Thinking of ordering something? Estimate the price of package forward delivery from your Canadian address to wherever you are using our handy Shipment Calculator.
From tiny to huge, ShipByMail is able to accommodate any of your forward packages needs. From the smallest items such as socks or household décor to larger items such as bikes, electronics, equipment and more, we can get it to you. At ShipByMail, there are no surprises or hidden fees. And if you have any questions, we're just a click away.
Ready to shop? Join ShipByMail to receive your free Canada-based virtual addresses right away!
Happy Shopping from your friends at ShipByMail
---