Canadian Pop not available in The United States
Rebecca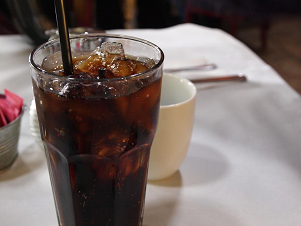 Aside from the all the maple trees, a lot of people outside of holding a Canadian address the world aren't aware that the quiet country atop The United States is actually home to a plethora of unique pop perfect for any international Tax-Free Shopping in Canada. If you're in the United States, you may be wondering: pop? Canada? Shop tax-free from Canada? Tell me more, and what are the pop names!? Lucky for you we have all this information and more below.
CRUSH CREAM SODA
Crush cream soda has been a popular pop beverage sweetened soft drink lovers for years and will certainly come with some cheap shipping from Canada. So get your virtual mail address read and order that sweet butterscotch flavor that goes nicely with any event!
CANADA DRY GINGER ALE
Upset stomach or just in the mood for a relaxing beverage? Canada Dry Ginger Ale has been a household name for this flavor of pop for decades and it's not only just for canadian addresses. With package forwarders like ShipByMail, you can get your hands on some today.
THE POP SHOPPE
The Pop Shoppe is a pop that many pop lovers Ship from Canada to USA for it's candy like flavor and fun colors, but the real appeal with this soft drink comes in the form of the retro design on the bottles. With pinstripes like an old-school barbershop, you'll feel like you're sipping pop back in the good ol' days.
CHUBBY BUBBLE GUM SODA
You may be surprised that this next one doesn't come from the USA but rather its northern neighbor of Canada. Chubby Bubble Gum Soda makes for the perfect package forward as a gift to that friend or family member who loves a nostalgic pop drink. Gone are the days where you have to trudge to the corner store in the snow for your favorite fifty-cent drinks.
Your Savings Advantage
Regardless of the product origin, ShipByMail gets your goods to you swiftly and safely from your virtual mailing address Canada to wherever you may be on the planet. We've been a package forwarder for many businesses, giving our Members substantial savings on items that would have otherwise have been much more expensive if sent to you directly. Need B2B logistics solutions? Contact ShipByMail Client Services to see how we can help.
From tiny to huge, ShipByMail is able to accommodate any of your forward packages needs. From the smallest items such as socks or household décor to larger items such as bikes, electronics, equipment and more, we can get it to you. At ShipByMail, there are no surprises or hidden fees. And if you have any questions, we're just a click away. Join ShipByMail to receive your free Canada-based virtual addresses right away!
KEYWORDS:
Canadian Address, Tax-Free Shopping, shop tax-free from Canada, Cheap shipping from Canada, Canadian addresses, package forwarders, Canadian mail, ship from Canada to USA, package forwarders, virtual mail address, package forward.
---