Canada's Most Trusted E-Commerce Brands
Rebecca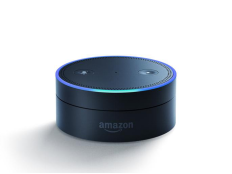 Canadian tax free shopping is an easy endeavor for the most part. You get your item through ShipByMail's package forwarding expertise, and then you simply put your feet up and wait for the package to arrive at your doorstep. Shopping tax free from Canada only gets a little tricky when you're not exactly sure which brands are the best and most trusted. Cheap shipping from Canada only matters if you're getting the best quality money can buy.
A recent study has found that trust is established with consumers through adequate reviews, brands discounts, and omnichannel experiences which are both online and brick and mortar store available. And here are Canada's top brands in that category.
Amazon
It's no surprise that this tech giant leads the way in trust when it comes to tax-free shopping in Canada. From speedy shipping to some of the lowest prices on the internet, Amazon has become a top player for those with a Canada Address. Starting out as an online book company, Amazon under Jeff Bezo has lead the way even in the omnichannel category now as the company has begun to break into the brick and mortar space with cashier-less stores.
Home Depot
Home Depot has spent over a decade not only helping you fix those pesky problems around your house, but has used those years to also build trust in the home repair category for consumers. With a big online presence now to compliment their traditional stores, Home Depot is optimal for some tool based package forwarding.
Sephora
One thing all these brands have in common isn't just cheap shipping from Canada. It also that they all target a niche. And Sephora is no different becoming one of the top makeup brands in building trust with their customers. When you think makeup, you think Sephora. And that's totally by design.
Best Buy
And finally, still clutching it's proverbial tech store championship is Best Buy. As store like Blockbuster video, Circuit City, and Radio Shack all fell to the times, Best Buy has held strong with it's big brick and mortar store presence and bow dominating the online world. There's not a better brand to trust when looking for some cheap shipping on that new flat screen!
Your Savings Advantage
What is the secret to getting the best possible deals on international goods shipped to your door? Many popular brands don't provide international mailing services. Regardless of their origin, ShipByMail gets your purchases to you swiftly and safely from your virtual mailing address Canada to wherever you may be on the planet. We've been a package forwarder for many retailers, giving our Members substantial savings on items that would have otherwise have been much more expensive if sent to you directly. Thinking of ordering something? Estimate the price of package forward delivery from your Canadian address to wherever you are using our handy Shipment Calculator.
There's a Bonus?
ShipByMail can get you even better savings by enabling you to take advantage of domestic shipping and our international shipment savings. If you purchased goods directly from retailers, your international shipping rates would be very expensive. Worse, you would need to pay shipping for every single package from every single retailer. That is a lot of lost savings. The best part of shopping with ShipByMail? Our consolidation service means we can combine all your purchases into a single package for shipment, passing on huge savings to you. At ShipByMail, we know you want the best possible items at the best possible prices. That's why we're here to help!
From tiny to huge, ShipByMail is able to accommodate any of your forward packages needs. From the smallest items such as socks or household décor to larger items such as bikes, electronics, equipment and more, we can get it to you. At ShipByMail, there are no surprises or hidden fees.
Ready to shop? Join ShipByMail to receive your free Canada-based virtual addresses right away!
Happy Shopping!
From your friends at ShipByMail
---