The Best Gifts For Expectant Mothers Sold in Canada
Rebecca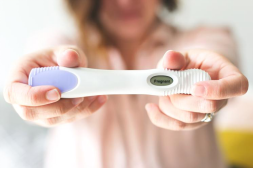 Being an expectant mother can be the most exciting time in your entire life. From baby showers, to painting the nursery, there's a lot to look forward to and start planning. So don't let buying baby items for yourself or someone you know become riddled with shipping fees and headaches. Below are some must have baby items for expectant mothers!
GAP BABY BRANNAN BEAT RIBBED HOODIE SWEATER
Priced at CND$46.08, keep your baby warm and ready for fall and winter while also looking stylish with this Gap brand ribbed hoodie. With high quality fabric, it's the perfect gift to splurge on some tax-free shopping from Canada.
GAP BABY GARTER PANTS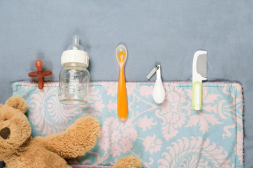 If you're an expectant mother who is all set in the shirt department for your new bundle of joy then now's the time to focus on buying some pants. Priced at CND$26.31, these Gap brand pants best suited for some Canadian Tax Free Shopping will give your baby an eloquent look.
While order baby clothes with tax when you could simply shop Tax Free from Canada.
BABY AND BEYOND THE BELLY BANDIT UPSIE BELLY
It may be priced at CND$94.99 but the quality and longevity of the Upsie Belly matched with some cheap shipping from Canada, this deal is a steal. Gone are the days where you have to worry about your back when picking up your baby!
BABY AND BEYOND JASON SATIN SHOWER BODY WASH
Priced at CND$16.99, this Canadian baby outlet provides a baby body wash like nothing. With a nice fresh scent and the ability to ship from Canada to USA, forget needing a Canada address, you can order one today and have your baby smelling fresh for all their upcoming occasions.
Become a ShipByMail member and you'll be sent your very own ShipByMail Canadian address.
Shop online at any international store, including Canada Goose, The Bay, Lululemon, Amazon, Best Buy, Walmart, Toys R Us, Roots, Ebay and many, many more.
At checkout, include your ShipByMail virtual mailing address.
Once your order is received by ShipByMail, as package forward, we'll send you a notification, assist you with customs documentation and expedite the items from your address Canada to wherever you are on the Globe.
Whether it's clothing, tech, makeup, household accessories or everything in between, ShipByMail can forward package it your way. We've been the package forwarder for many retailers, giving our Members substantial savings on items that would have otherwise cost much more if purchased locally.
ShipByMail works with a number of providers to get you your forward packages quickly. As part of your Membership, our expedited shipping means that you can receive your Express Deliveries in 4-8 business days.
Ready to shop? Join ShipByMail to receive your free Canada-based virtual addresses right away!
Happy Shopping!
KEYWORDS:
Tax-Free Shopping Canada,Canadian Tax Free Shopping, Shop Tax Free from Canada,Cheap Shipping from Canada, Ship from Canada to USA, canada address.
---