How To Protect Yourself With An Online Purchase
admin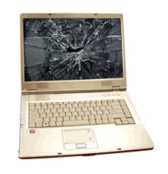 Before we had laws in Canada or the USA the phrase goes- "things were like the wild west". Laws establish order. They serve justice. But more importantly they keep those who cannot defend themselves safe from harm. Laws are there to protect. Well, the internet is still in it's wild west phase where identity theft, hacking, viruses, malware, spying and so many other harmful entities are swimming around the web waiting for you at your most vulnerable. Unlike reality where we can't always defend ourselves, the internet is different. You can be protected when doing things like making a purchase and here's how.
PROTECT YOUR COMPUTER WITH A ANTI- MALWARE PROGRAM
Tax-free shopping Canada can be euphoric at times, especially when you find that five-hundred dollar coat online for half-price. But Canadian tax free shopping can also come with viruses or malware during checkout or even right after you make your first click. One important thing you must do is download an anti-malware program to always keep your device protected from such threats. Not only should have a program like this installed but you should make sure that it's able to detect newer types of malware that changes over time since viruses often adapt.
TIGHTEN UP YOUR SECURITY SETTINGS
When you shop tax free from Canada, security isn't often the first thing you think about. It may be cheap shipping from Canada or that next great deal. But security always starts at the homefront, and when it comes to the online realm that means your devices. Making sure that your devices security settings are up to date are paramount to ensuring online safety. You can also download a security optimization program so that you're computer is able to keep track for you.
PROTECT YOUR INFORMATION
It's one thing to have an address in Canada, but a virtual mail address when shopping can be at risk for all sorts of threats on the internet. Because it's a form of information, and information can always be stolen for illegal gains. One way to preempt this us to make sure you have strong passwords for not only your accounts but your devices as well. Gone are the days where your name followed by 1-2-3-4 will keep your information safe. There's plenty of tips out there now to help you form a good password. This should be something you do ASAP!
CREDIT YAY, DEBIT NAY
This next one may seem obvious but most of us don't realize it and that is that credit is far safer when making an online purchase than debit. With credit you can always dispute a charge and taking a temporary hit to your credit score is always better than losing actual money. Credit cards have limits, and you're always far more protected using one that risking your debit card while making a purchase virtually.
VERIFY CHECKOUT ENCRYPTION
To compliment our tip on using a credit card at checkout, one thing you can verify before clicking confirm payment is that the checkout is encrypted. Just like encrypted text messaging, encrypted payments keep your details under wraps. It's far harder for a hacker to get through encryption than an unsecured payment portal as the latter has no malware protection and could be linked to a spying outside third party. A notable thing to look out for is SSL (secure sockets layer) as opposed to ordinary https. This usually means the page has encryption.
SAVE YOUR COPIES
This next tip is an old school method that still holds up today and that's to save your copies. Just like the days where hard copies of receipts were used as your only standard of proof for purchases, in today's world your virtual paper trail is just as important. Use a folder in your email or other form of cloud storage where you can keep all your purchase confirmations this way if anything does ever show up suspiciously, you know what you purchased and have the documentation to back it up.
REVIEW YOUR STATEMENTS
Just as it's important to catalogue all your recipes, it's also important to make sure you go over all your statements. You may not feel a dollar here and there being stolen, but when you look over your statements and see a bag of skittles being bought in Canada daily when you live in New York and hate Skittles, you're more likely to catch something fishy. Reviewing your statements is the best way to see where your money is going.
Your Savings Advantage
What is the secret to getting the best possible deals on international goods shipped to your door? Many popular brands don't provide international mailing services. Regardless of their origin, ShipByMail gets your purchases to you swiftly and safely from your virtual mailing address Canada to wherever you may be on the planet. We've been a package forwarder for many retailers, giving our Members substantial savings on items that would have otherwise have been much more expensive if sent to you directly. Thinking of ordering something? Estimate the price of package forward delivery from your Canadian address to wherever you are using our handy Shipment Calculator.
There's a Bonus?
ShipByMail can get you even better savings by enabling you to take advantage of domestic shipping and our international shipment savings. If you purchased goods directly from retailers, your international shipping rates would be very expensive. Worse, you would need to pay shipping for every single package from every single retailer. That is a lot of lost savings. The best part of shopping with ShipByMail? Our consolidation service means we can combine all your purchases into a single package for shipment, passing on huge savings to you. At ShipByMail, we know you want the best possible items at the best possible prices. That's why we're here to help!
From tiny to huge, ShipByMail is able to accommodate any of your forward packages needs. From the smallest items such as socks or household décor to larger items such as bikes, electronics, equipment and more, we can get it to you. At ShipByMail, there are no surprises or hidden fees.
Ready to shop? Join ShipByMail to receive your free Canada-based virtual addresses right away!
Happy Shopping!
From your friends at ShipByMail
KEYWORDS:
Tax-free shopping Canada,Canadian tax free shopping, Shop tax free from Canada, Cheap shipping from Canada, address Canada, virtual mail address
---