Get the Jump on Cancon Exclusives!
admin
Nerd out, Canada style, with the very best in Fan-favourite CanCon Exclusives
With roughly 37 million inhabitants and counting, Canada has a surprisingly massive fan-culture base. This population, along with our nerd-worthy exports, mean a significant number of CanCon exclusives are available at retailers and resellers alike. Whether it's LEGO®, Funko or beyond, we have the ticket on how you can get those items shipped to you overseas without breaking the bank.
Toys'R'Us LEGO® exclusives
Canada is very fortunate to have Toys'R'Us, whose Canadian business has thrived both online, as well as in their brick-and-mortar stores. Their powerful distribution model means that toy enthusiasts can really take advantage of awesome deals, especially when it comes to LEGO® exclusives. If you are a LEGO® fan, you really need to pay attention to their regular slate of deals from Toys'R'Us. In Canada, they are truly one of the most affordable places to buy LEGO®. Besides substantial mark-downs, Toys'R'Us routinely offers discounts on entire groups of branded LEGO®, including LEGO® Star Wars, LEGO® NINJAGO® and more! Also, remember that Canada has a thriving LEGO® resale market. Regardless of whether resellers accommodate international shipping or not, you can work around that with the help of ShipByMail. Simply have the reseller ship the item to your virtual Canadian mail address and we can do the rest for you!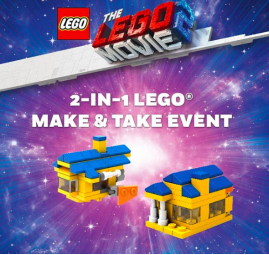 If you are interested in getting that perfect fan find or learning more about registering an account with ShipByMail, please be sure to contact our customer service team or reach out to us on Live Chat. We can help you get supernerd goods you need to your doorstep, all at the most affordable prices.
Your Savings Advantage
What is the secret to getting the best possible deals on international goods shipped to your door? Many popular brands don't provide international mailing services. Regardless of their origin, ShipByMail gets your purchases to you swiftly and safely from your virtual mailing address Canada to wherever you may be on the planet. We've been a package forwarder for many retailers, giving our Members substantial savings on items that would have otherwise have been much more expensive if sent to you directly. Thinking of ordering something? Estimate the price of package forward delivery from your Canadian address to wherever you are using our handy Shipment Calculator.
There's a Bonus?
ShipByMail can get you even better savings by enabling you to take advantage of domestic shipping and our international shipment savings. If you purchased goods directly from retailers, your international shipping rates would be very expensive. Worse, you would need to pay shipping for every single package from every single retailer . That is a lot of lost savings. The best part of shopping with ShipByMail? Our consolidation service means we can combine all your purchases into a single package for shipment, passing on huge savings to you. At ShipByMail, we know you want the best possible items at the best possible prices. That's why we're here to help!
From tiny to huge, ShipByMail is able to accommodate any of your forward packages needs. From the smallest items such as socks or household décor to larger items such as bikes, electronics, equipment and more, we can get it to you. At ShipByMail, there are no surprises or hidden fees.
Ready to shop? Join ShipByMail to receive your free Canada-based virtual addresses right away!
Happy Shopping!
From your friends at ShipByMail
---