CanCon Nostalgia
admin
There are so many things that just scream Canada. Whether you're an expat, a visitor or an overseas Canadian enthusiast, there is a lot to explore in the exciting world of CanCon. Here is a small sample among the many things that are loveable about Canada.
Ketchup Chips (as listed by Chatelaine magazine)
As the saying goes: West Coast Best Coast. Check out these eight top West Coast brands to see what everyone is raving about!Yes, you read that correctly. Ketchup chips are TRULY Canadian and come from a variety of brands in varying shapes and textures. Whether you like a classic chip, ripple, kettle chip or even an unconventional ketchup rice cake, Canadian retailers like Superstore, Save On Foods or Amazon.ca are just a sample of online retailers that have you covered.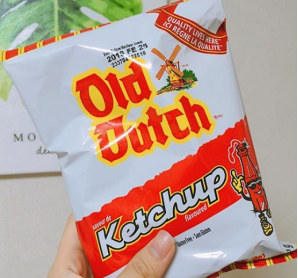 Mott's Clamato
There's few things more Canadian than a Caesar, and we're not talking about salad. A little known fact is that this classic Canadian drink was invented at the Palliser Hotel in Calgary, Alberta. Ever since, it has evolved to include additions like pepperoni, pickles, shrimp, horseradish and so much more. But the one ingredient you can't go without is the Clamato juice! Order at amazon.ca or a host of other Canadian online retailers.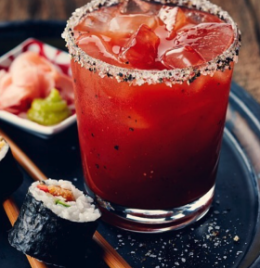 Purdy's Chocolates
No occasion is necessary when it comes to enjoying Purdy's, and yet no occasion is complete without them. The magic from Vancouver's own Charlie & the Chocolate Factory-esque purple building on Kingsway is enough to make both kids and adults giggle in delight. From seasonal to No Sugar Added treats, Purdy's really has something for everyone.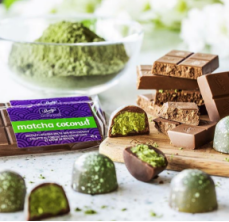 SO, what do all these brands have in common? Not only are they Canadian-based designers but they are also highly desirable for international buyers. While some brands don't ship outside Canada, others might provide shipping to the US or abroad but at extremely high rates. Simply put, ShipByMail is the fastest, easiest and most affordable way to get your coveted brands to you ASAP. How do we do it?
Become a ShipByMail member and you'll be sent your very own ShipByMail Canadian address.
Shop online at any retailer, such as those listed above.
At checkout, include your ShipByMail virtual mailing address.
4.Once your order is received by ShipByMail, as package forwarders we'll send you a notification,
assist you with customs documentation and expedite the items from your address Canada to wherever
you are on the Globe.
Whether it's clothing, tech, makeup, household accessories or everything in between, ShipByMail can forward package it your way. We've been the package forward provide for many retailers, giving our Members substantial savings on items that would have otherwise cost much more if purchased locally.
---