Canada's Sexy Sustainable Swimwear Superheros
admin

Canada has a reputation for cold winters and wide-open spaces; things that don't really shout the word "beach".Increasingly, what Canada is known for is environmentalism; innovation in design and engineering that focuses on ethics and sustainability. What's more, these stunning Canadian swimwear designers have truly made a name for themselves on the world stage, mixing sexy style and creative design to make gorgeous and ethical beachwear. Whether you're soaking in the hot tub, heading to the lake or hitting up the beach this summer, these three designers will surely inspire you to buy eco-friendly Canadian.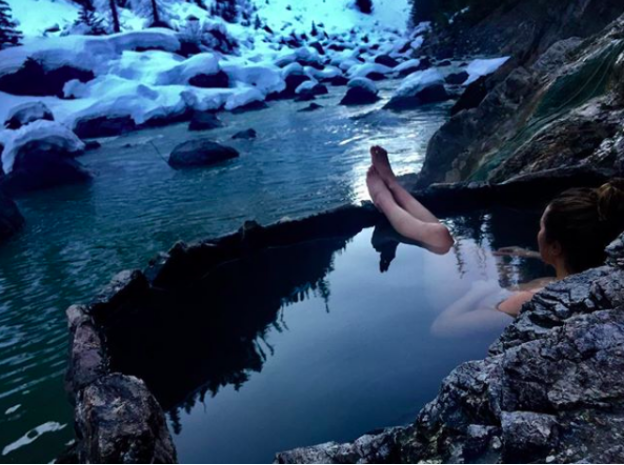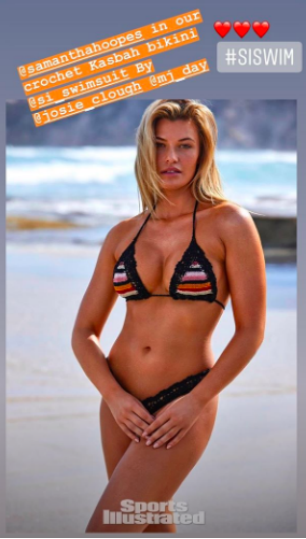 Anna Kosturova
Well before her designs started gracing the pages of Sports Illustrated Swimwear Editions, Vancouver-based Anna Kosturova had been turning heads with her incredible designs. Her sustainable swimwear and clothing lines in crochet and silk exude bohemian luxury, making her collections equally at home on the festival field as they are poolside. She even carries a stunning bridal line, perfectly suited for sandy nuptials. Her profiles in Elle, Vogue Paris, Cosmopolitan, New York Times and many more prove how hot these Canadian designs truly are.
Girl on the Moon
If you're into Anna Kosturnova's collections, the Nova Scotia-based Girl on the Moon will also satisfy your craving for cute crochet swimwear designs. Not only do they take their eco-conscious styles seriously with ethically sourced cotton, but they are also 100% vegan. Their Peruvian sourced cotton has also paved the way for artistic collaborations with local textile artists and craftspeople.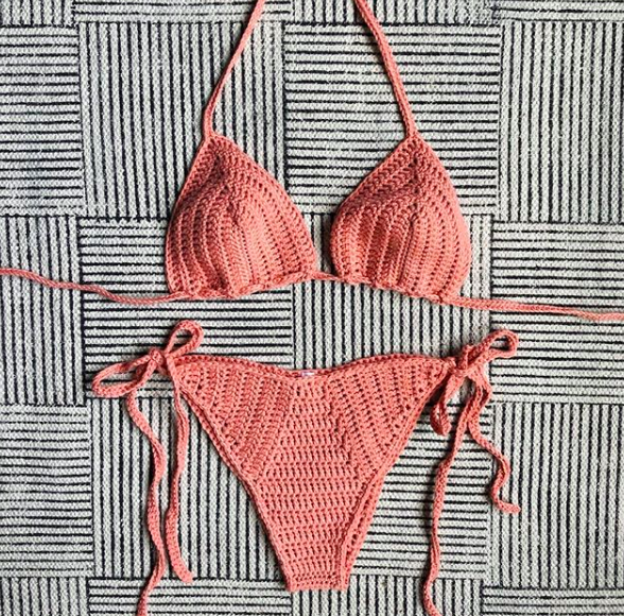 Saltwater Collective
Eco-conscious swimwear is a common theme for swimwear designers, simply because their collections are literally tied to the environment. Saltwater Collective literally takes this concept a step beyond with their Econyl® yarn, an innovative, depolymerized fabric created from reclaimed nylon and fishing materials that could otherwise be left to pollute our oceans. Both practical and alluring, these suits stand up with durable style.
SO, what do all these brands have in common? Not only are they Canadian-based designers but they are also highly desirable for international buyers. While some brands don't ship outside Canada, others might provide shipping to the US or abroad but at extremely high rates. Simply put, ShipByMail is the fastest, easiest and most affordable way to get your coveted brands to you ASAP. How do we do it?
Become a ShipByMail member and you'll be sent your very own ShipByMail Canadian address.
Shop online at any retailer, such as those listed above.
At checkout, include your ShipByMail virtual mailing address.
4.Once your order is received by ShipByMail, as package forwarders we'll send you a notification, assist you with customs documentation and expedite the items from your address Canada to wherever you are on the Globe.
Ready to shop? Join ShipByMail to receive your free Canada-based virtual addresses right away!
TAGS:
swimwear, eco-conscious, design, sustainable, crochet, silk, reclaimed materials, environment
---