Canada's Best Fall Wardrobes
Rebecca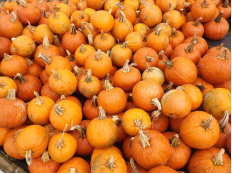 There are many things in life that are a year round endeavor, car maintenance, taking your vitamins, eating dinner, and Canadian tax free shopping. But on occasion, we need to pinpoint a season because well, it's on it's way. That's the case with Fall. And whether you've just finished taking up those leaves and are getting ready for the snow, or you've just gotten out of your pool and you're ready to buy some hoodies. Here are Canada's best Fall Wardrobes for some tax-free shopping in Canada.
ZARA
The popular chain Zara can be found on the streets of Manhattan New York, if you're ever in town to see the Statue of Liberty. But more importantly Zara is a great store to splurge on cheap shipping from Canada. This Fall done great items to look forward to are laced leather high heel ankle boots, Asymmetrical Poplin Dress, Floral Pint Dress, and so much more.
SIMONS
The Quebec based Simon's is the epitome of a store to shop tax free from Canada. From its low prices, to it's sleek website, this brand of clothing wear leans more on the expensive side of the spectrum but has seen its Men's clothing line actually being featured in Vogue. So if you're into more high end clothing that's also somewhat trendy, this is the line for you.
SSENSE
With headquarters based in Montreal, this next Fall clothing feature store is perfect for some items to ship from Canada to USA. Coined as a luxury and streetwear brand, with Ssense you'll get the options between the highest end clothes and attire that also works great in a more casual setting. If you like variety along with trendy fashion, Ssense should definitely be high on your Fall fashion list.
SHOP.CA
If you just got your brand new Canada address via ShipByMail, there's no better place to shop than Shop.Ca. With a specialized focus on Canadian brands and customers, you can shop tax free from Canada with brands such as Tommy Hilfiger, Reitmans, La Chateau, RW&Co, and more.
GAP/OLD NAVY/BANANA REPUBLIC
If those brands aren't your cup of tea, don't forget about some of Canada's other more well known one stop shops like Gap, Old Navy, and Banana Republic. These stores carry the best of the best when it comes to fall fashion, from affordable women's clothing all the way down to the little ones.
Your Savings Advantage
What is the secret to getting the best possible deals on international goods shipped to your door? Many popular brands don't provide international mailing services. Regardless of their origin, ShipByMail gets your purchases to you swiftly and safely from your virtual mailing address Canada to wherever you may be on the planet. We've been a package forwarder for many retailers, giving our Members substantial savings on items that would have otherwise have been much more expensive if sent to you directly. Thinking of ordering something? Estimate the price of package forward delivery from your Canadian address to wherever you are using our handy Shipment Calculator.
There's a Bonus?
ShipByMail can get you even better savings by enabling you to take advantage of domestic shipping and our international shipment savings. If you purchased goods directly from retailers, your international shipping rates would be very expensive. Worse, you would need to pay shipping for every single package from every single retailer. That is a lot of lost savings. The best part of shopping with ShipByMail? Our consolidation service means we can combine all your purchases into a single package for shipment, passing on huge savings to you. At ShipByMail, we know you want the best possible items at the best possible prices. That's why we're here to help!
From tiny to huge, ShipByMail is able to accommodate any of your forward packages needs. From the smallest items such as socks or household décor to larger items such as bikes, electronics, equipment and more, we can get it to you. At ShipByMail, there are no surprises or hidden fees.
Ready to shop? Join ShipByMail to receive your free Canada-based virtual addresses right away!
Happy Shopping!

From your friends at ShipByMail
---