New Year's Resolutions with ShipByMail
As we wind through the global holiday period, many of us reflect on the past year. The New Year is often a time to celebrate with those we love, while also looking forward to the year ahead. No matter where you live, January 1st is a common start-date for tackling personal goals. With so many great Boxing Day sales shipped via Canadian mail, it has never been easier to stock up on supplies to start the year off right. Canada has an active New Year's Resolution tradition, meaning that you and your family can enjoy some of the many great deals from Canadian retailers, send to your door from your virtual mail address in Canada.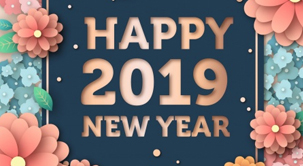 New Year's Resolutions have deep cultural origins that are shared by many cultures across the globe. Babylonians started their year by thanking gods and vowing to repay loans. In the Roman period, citizens would pledge their future actions to the god Janus, whose name is the origin of January. While Yom Kippur, the Jewish Day of Atonement, occurs later on the Gregorian calendar, this too is a time where celebrants reflect on past year's deeds as they move forward with the year ahead.
New Year's Resolutions vary from person to person. Perhaps you would like to learn some new skills, make some lifestyle changes, focus on self-care or start some new habits. It is easy to see all the things we would like to improve. But, what are the tools we need to keep those resolutions, after they are set?
Keep it simple
The term "baby steps" applies to most new skills or ventures. While it is exciting to have big plans, too many objectives can get overwhelming. Starting small, picking one thing to focus on as the year begins. This will set you up for success moving forward.
Realistic Expectations
One of the best items in your Resolution toolkit is realistic expectations. Perhaps you select one task or behaviour to accomplish. But, if that means being fluent in a brand new language within a week, you may need to reconsider your strategy for success.
Goal Setting
Having a clear benchmark for how you measure success is important. It allows us to consider realistic expectations for our task and a way to measure our progress. But, don't beat yourself up if you fall short. Goals are things we work hard to obtain, but we wouldn't need goals if they were easy. They take effort.
Set yourself up for Success
So, what are the best ways to set ourselves for success? Besides talking about it (sharing our commitment with others who can support our goals), we can also ask for help. And this is where ShipByMail can come in!
While ShipByMail does not provide services to help you reach your personal goals, we can most definitely be a way to help you get the tools you need. If you're planning a new housecleaning regimen and want to overhaul your supplies to be eco-friendly, we can help. If you're looking for a specific workout program that isn't easily available in your region, we can get it your way. Want a successful detox kit without having to pay top dollar? ShipByMail can get it to you via your addresses in Canada. If you plan to travel or spend more time outdoors, we can get you the gear you need. Say you would like to take up painting, knitting, fine woodworking or another physical or intellectual skill, we can get you the books and supplies you need at the best shipping rates.
ShipByMail enables any resident or business to purchase their favorite international brands and get those goods shipped their way as quickly as possible. How do we do it?
Become a ShipByMail member and you'll be sent your very own ShipByMail Canadian address.
Shop online at any international store, including Canada Goose, The Bay, Lululemon, Amazon, Best Buy, Walmart, Toys R Us, Roots, Ebay and many, many more.
At checkout, include your ShipByMail virtual mailing address.
Once your order is received by ShipByMail, as package forwarders we'll send you a notification, assist you with customs documentation and expedite the items from your address Canada to wherever you are on the Globe.
Whether it's clothing, tech, makeup, household accessories or everything in between, ShipByMail can forward package it your way. We've been the package forwarder for many retailers, giving our Members substantial savings on items that would have otherwise cost much more if purchased locally.
ShipByMail works with a number of package forwarders to get you your goods quickly. As part of your Membership, our expedited shipping means that you can receive your Express Deliveries in 4-8 business days.
Ready to shop? Join ShipByMail to receive your free Canada-based virtual addresses right away!

Happy New Years from your friends at ShipByMail!