Consolidation Services with ShipByMail
Did you know that you can save multiple ways using ShipByMail? We are the most cost-effective way to forward packages of Canadian purchases to wherever you are on the Globe. Any time you use your virtual mail address to ship through ShipByMail, you avoid high retail shipping fees or non-discounted rates. What's more, you are also able to buy from smaller businesses or retailers who don't ship outside of Canada. With ShipByMail, you get prime rates on Express shipments, wherever you are.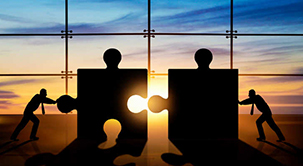 What's better? The great news is that savings with ShipByMail don't stop there. While virtual mail addresses and package forward services give you incredible savings, our affordable Consolidation Services allow you to compound those savings in a major way. But, what does it mean to consolidate?
Consolidation can often mean one of three things:
While ShipByMail does not provide services to help you reach your personal goals, we can most definitely be a way to help you get the tools you need. If you're planning a new housecleaning regimen and want to overhaul your supplies to be eco-friendly, we can help. If you're looking for a specific workout program that isn't easily available in your region, we can get it your way. Want a successful detox kit without having to pay top dollar? ShipByMail can get it to you via your addresses in Canada. If you plan to travel or spend more time outdoors, we can get you the gear you need. Say you would like to take up painting, knitting, fine woodworking or another physical or intellectual skill, we can get you the books and supplies you need at the best shipping rates.
Taking separate items to make them into one combined item;
Combining things to remove unwanted or superfluous items; and
Making items stronger.
The great thing about using ShipByMail is that we provide a full Consolidation Service. So, how does this work?
Whenever you ShipByMail, we give you up to 30 days free storage, whereupon any additional packages can accumulate. If you have more than one package arriving to your virtual Canada address, we can consolidate your goods into a single outgoing package for a nominal fee of $5CDN. This means that instead of paying shipping on two or more packages, your goods are combined into the most efficient single-package size for affordable shipping. That means, you only pay for shipping on one package, versus shipping on two, three or even more boxes. That results in substantial savings! Even better, all your goods arrive to you at once, so you're not waiting for several packages to arrive.
With ShipByMail, the choice is yours! Be sure to login to your ShipByMail account to manage your Canadian mail in the way that works best for you. And if you have any questions, be sure to contact one of our knowledgeable Shipping Experts to help you out.
ShipByMail enables any resident or business to purchase their favorite international brands and get those goods shipped their way as quickly as possible. How do we do it?
Become a ShipByMail member and you'll be sent your very own ShipByMail Canadian address.
Shop online at any international store, including Canada Goose, The Bay, Lululemon, Amazon, Best Buy, Walmart, Toys R Us, Roots, Ebay and many, many more.
At checkout, include your ShipByMail virtual mailing address.
Once your order is received by ShipByMail, as package forwarders we'll send you a notification, assist you with customs documentation and expedite the items from your address Canada to wherever you are on the Globe.
Whether it's clothing, tech, makeup, household accessories or everything in between, ShipByMail can forward package it your way. We've been the package forward provider for many retailers, giving our Members substantial savings on items that would have otherwise cost much more if purchased locally.
ShipByMail works with a number of package forwarders to get you your goods quickly. As part of your Membership, our expedited shipping means that you can receive your Express Deliveries in 4-8 business days.
Ready to shop? Join ShipByMail to receive your free Canada-based virtual addresses right away!