Canadian Niche Apparel Brands Making Waves Online
It's pretty safe to say that we're all on the lookout for exciting new outfits and styles. Online shopping has brought this search to the next level. Consumers want both novelty and quality, which this list supplies in spades. The great news is that Canadian retailers have the goods you need, but only ShipByMail can get them to you at the best possible price. In a world where we can almost have it all, ShipByMail gets you closer to finding the coveted goods that will turn heads and get your friends talking.
October's Very Own (aka OVO)
Since Canadian hip hop superstar Drake started OVO Clothing in 2011, this collaboration with Roots Canada has been expanding its retail reach, opening stores in Toronto, LA, New York, Vancouver and London. The operation is known for collaborations with artists, brands and celebrities, including Timberland, Roots, Takashi Murakami, Alpha Industries, and Woolrich.
Illbury & Goose
With a mantra that supports local but thinks global, this hot lifestyle brand is re-defining Canadian apparel. Their offerings span clothing, jewelry, leathers, housewares, travel goods and more!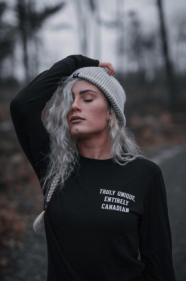 Kit & Ace
Founded by Lululemon founder Chip Wilson and his family, Kit & Ace is the epitome of stylish comfort. The brand embraces simplicity, using patented 'technical cashmere' to create apparel that oozes utility and sophistication.
OM Signal
When the development team has more scientists than designers, you know you've stumbled on some serious next level fashion. Each piece of clothing by OM Signal is designed to record medical-grade biometric data, recorded directly to your mobile device. Their research includes whitepapers on Heart Rate Variability Detection and Automated Detection of Anaerobic and Ventilatory Thresholds of Biometric Data (yeah, dare you to try to say that sentence three times fast). This is truly the future of apparel.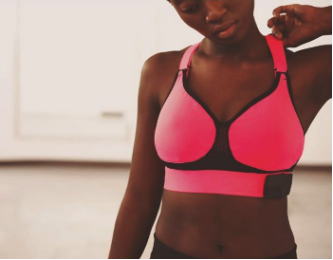 Aritzia
Watched the 2010 Olympics and though "Damnnnnnn, where did those girls get those sweet jackets???" Yeah. Us too. The coveted Vancouver-based Aritzia has been turning heads ever since it first opened as a standalone boutique in 1984. The operation now spans several unique brands of clothing, outer wear and accessories. With fans like Meghan Markle, Margot Robbie, Hailey Baldwin, Lupita Nyong'o and Kylie Jenner, Aritzia's brands appeal to anyone!

Naked & Famous Denim
If you love blue, Naked & Famous is for you! Known for their selvedge aka self-finished (non-fraying) denim, this brand focuses on Japanese textile techniques to infuse quality and artistry into their fabrics. These guys do fun and exciting things, from working with indigo or cashmere blends to developing glow-in-the-dark, scratch-n-sniff and reflective fabrics. True to their roots, every piece is cut, made and sewn in Canada.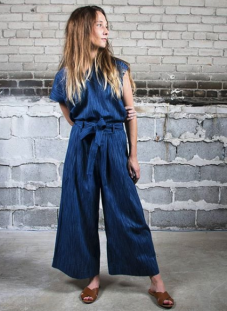 Oak + Fort
This opulent brand is the epitome of minimalist luxury, with lines for both men, women, beauty and home. This Vancouver brand starting in Gastown in 2010, since growing to 18 retail locations across North America.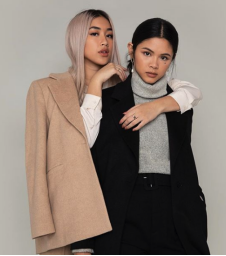 SO, what do all these brands have in common? Not only are they Canadian-based designers but they are also highly desirable for international buyers. While some brands don't ship outside Canada, others might provide shipping to the US or abroad but at extremely high rates. Simply put, ShipByMail is the fastest, easiest and most affordable way to get your coveted brands to you ASAP. How do we do it?
Become a ShipByMail member and you'll be sent your very own ShipByMail Canadian address.
Shop online at any retailer, such as those listed above.
At checkout, include your ShipByMail virtual mailing address.
4.Once your order is received by ShipByMail, as package forwarders we'll send you a notification, assist you with customs documentation and expedite the items from your address Canada to wherever you are on the Globe.
Ready to shop? Join ShipByMail to receive your free Canada-based virtual addresses right away!