Tdot Central
admin
Ask anyone from Toronto and they will tell you they live in the centre of the universe. As Canada's largest city, the capital of Ontario is certainly a major cultural and social hub of Canadian style. Torontonians are unapologetically proud of their home and aren't afraid to share it with the world. Here are the top emerging Toronto and Ontario brands making waves across the planet.
October's Very Own (aka OVO)
Since Canadian hip hop superstar Drake started OVO Clothing in 2011, this collaboration with Roots Canada has been expanding its retail reach, opening stores in Toronto, LA, New York, Vancouver and London. The operation is known for collaborations with artists, brands and celebrities, including Timberland, Roots, Takashi Murakami, Alpha Industries, and Woolrich.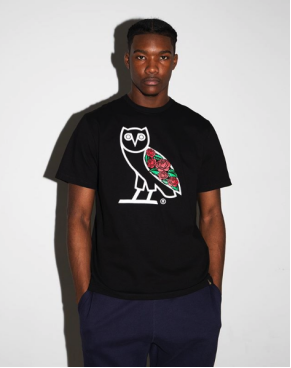 Flawless by Friday
Complemented by Flawless U, their online education tutorials, this paraben and cruelty free skincare and makeup brand is focused on empowering their fans to feel confident and relaxed in their daily regimen. With their Five Day System to skincare glory and continually outstanding reviews on Instagram, it is no wonder this brand is quickly becoming a North American favourite.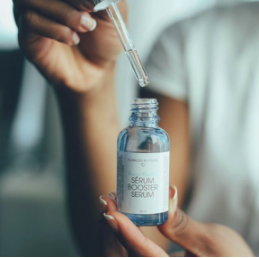 Illbury & Goose
With a mantra that supports local but thinks global, this hot lifestyle brand is re-defining Canadian apparel. Their offerings span clothing, jewelry, leathers, housewares, travel goods and more!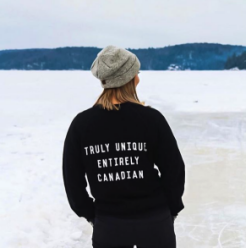 The Legends League Sweat Shop
Hailing from Camden Street in TO, this urban streetwear brand has combined visual art and apparel into a concentrated lifestyle cornucopia. When asked in the FAQ if they will make girls clothing, their reply is: "We make clothes for people." LL supplies everything from clothing, headgear, artwork, drinkwear and specialty collections in a style truly representative of Tdot.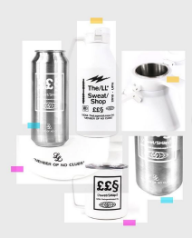 Purdy Natural
This amazing brand gets an honourable mention, as it hails from London, Ontario rather than Toronto, and yet has thousands of Torontonian fans. Purdy Natural provides skincare and makeup made from scratch, with plant-based ingredients to feed your body and make you feel amazing. Free from parabens, chemicals, dyes and fragrances, their products are the self-care and beauty boost everyone needs.

SO, what do all these brands have in common? Not only are they Canadian-based designers but they are
also highly desirable for international buyers. While some brands don't ship outside Canada, others
might provide shipping to the US or abroad but at extremely high rates. Simply put, ShipByMail is the
fastest, easiest and most affordable way to get your coveted brands to you ASAP. How do we do it?
Become a ShipByMail member and you'll
be sent your very own ShipByMail Canadian address.
Shop online at any retailer, such as those listed above.
At checkout, include your ShipByMail virtual mailing address.
4.Once your order is received by ShipByMail, as package forwarders we'll send you a notification,
assist you with customs documentation and expedite the items from your address Canada to wherever
you are on the Globe.
Whether it's clothing, tech, makeup, household accessories or everything in between, ShipByMail can
forward package it your way. We've been the package forward provide for many retailers, giving our
Members substantial savings on items that would have otherwise cost much more if purchased locally.
---